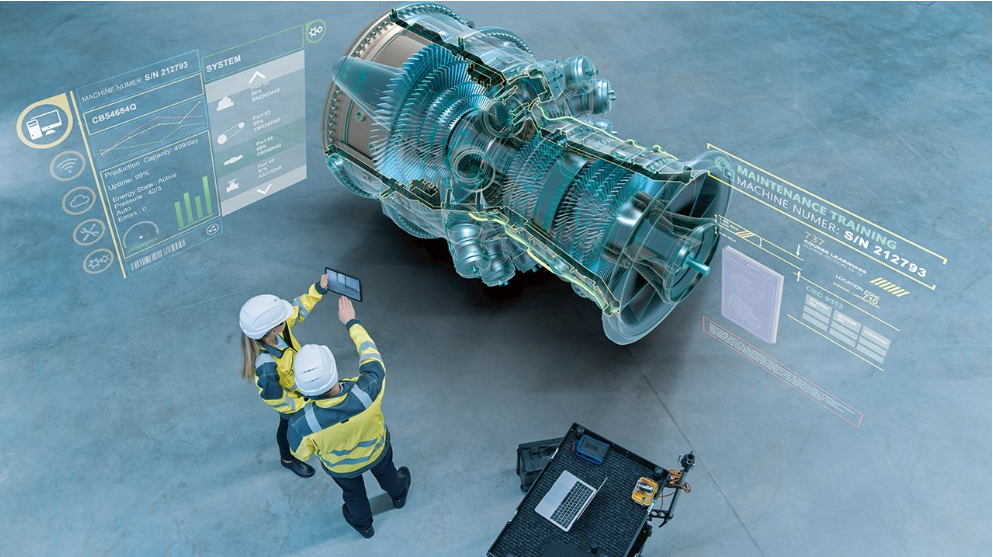 Metaverse tendencies
The growth of the metaverse market is just one indicator of where the future of the internet inevitably takes us, as it is as "a space to maximize interaction with customers and employees, which will reinvent the way brands connect." with its consumers and will empower a new generation of all-digital companies to grow their business."
Consumers, organizations, and employees will begin to experience the metaverse in a few years. In fact, "Gartner expects that by 2026, 25% of people will spend at least one hour a day in the metaverse for work, shopping, learning, social media, and entertainment."
The metaverse will break down digital barriers and reinvent our physical world in two main ways:
The first lies in a new paradigm shift in relationships, experiences and processes between companies and employees, platforms and users, brands and consumers, organizations and customers.
"The metaverse is the next evolution of our social interactions. Many brands are already exploring the space and creating innovative experiences. Still, we understand that companies need a holistic view of their existence within the metaverse to be successful, with the goal of creating experiences that complement other connections they have with their customers."
The second is that as our digital identity gains prominence, there will be a joint recreation and invention of our physical world. A new digital culture, economy, e-commerce and community will be born.
Avatars represent our digital identity, an extension of ourselves in virtual space. These avatars will become a channel to connect the real world and the virtual world seamlessly. They are our augmented version. They will become an integral part of our daily lives and define who we are. These two paths are interconnected throughout the different trends of the metaverse that is already underway.
Digital twins
Advantages for companies and consumers
Digital twins are the digital representation of entities, synchronized from the real world, "such as assets, systems, things and even people, which could be represented by data provided by sensors, control systems, machine state, user interaction, CAD ( 2D/3D), schematics, specifications, locations, images, application workflows and persistent data, among others".
The alterations in the physical version are reflected in the digital twin, so "these intrinsic properties are one of the foundation stones of the metaverse." Digital twins present enormous possibilities and advantages for industries and companies, since they can transform the way we interact with them. For example, in the medical sector, internal organs are being replicated and studied.
The automotive industry and the aviation sector are also taking advantage of this technology. In 2020, the digital twin market generated more than $3 billion in sales. For clothing companies, having a digital twin can allow customers to try on outfits before buying through avatars that match their exact dimensions and measurements.
BMW has a digital twin from one of its factories in Regensburg, Germany. The physical plant, developed by Omniverse Enterprise, has a 3D identical virtual replica that customers can access through a tablet, VR headset, or even smart glasses. They plan to build another plant in Hungary and want to implement digital twins in all their facilities as soon as possible.
The impact of digital twins also translates into lower operating costs, less waste of physical resources, more security, as well as convenience.
Reinventing Industries
Cathy Hackl, CEO of Futures Intelligence Group, described the metaverse as "the fusion of the physical and the digital. They are shared experiences and continuous content." This merger is full of opportunities and is present in various industries, from retail shopping and financial services, to educational technology, health and tourism sectors.
Augmented reality (AR) can be an important tool in a marketer's toolbox. As consumer expectations rapidly change, this immersive technology is becoming a "must have" instead of a "nice to have." However, many marketers are unsure how to get started, as well as how to design and launch an AR marketing strategy.
According to Forrester Research, (The State Of The Metaverse, March 2022), "consumers will choose to shop, bank, work, play, learn, and exercise in the immersive world, just as they do in the physical. The difference is that they will be able to choose between infinite appearances, friends and locations, and a huge amount of interactions and experiences we can't even imagine."
The metaverse generates a creative economy that favors collaboration beyond the physical location. Connect people who may not have been able to interact before and increase
access to goods and services. For example, now that many operations that were face-to-face are done online, the banking sector can feel somewhat cold and anonymous.
Banks can use the metaverse to improve the customer experience and create new mechanisms to interact with them, such as virtual branches with integrated digital assistants.
The healthcare industry uses immersive experiences in the metaverse to reduce the pain levels of certain procedures. It also provides a safe and comfortable environment for mentally ill patients so they can share personal details with a professional. This opens the doors of the health system to people who may not have had the courage to ask for help before.
Every element within the metaverse is related to your digital identity. Who you are, what you do, how you dress and who you interact with. Everything provides data about your behavior that organizations can use to create experiences.
Personalized in the digital and physical world. This information is attractive to brands in all industries, as it allows them to develop meaningful experiences for users and understand the behavioral patterns of the digital plane that translate to the physical plane.
Companies, brands and celebrities are exploring the metaverse to reinvent their relationship with customers and employees, renewing their proposals and their products. Average consumers are not yet shopping based on experiences in the metaverse, but that will change soon.
"Advertising and marketing will focus on creating ads based on the story of the consumer and the people they interact with in the metaverse. This practice will allow them to discover new products through shared experiences".