It will be the first Data Center in Spain to use 100% ecological refrigerants in 100% of its critical cooling systems.
February 28th, 2023 - At KIO we know no borders and we are excited to be present in different countries around the world. Part of our essence is precisely to reach where our customers need us. Our arrival in Spain dates back to 2014, with the opening of our first Data Center and we are very pleased that our growth in this country will continue.
We are happy to announce a major investment in the construction of the first Data Center to use 100% green refrigerants in 100% of its critical cooling systems, in Spain. It will also be the first Data Center in the country to use the properties of geothermal energy for air conditioning in its critical cooling systems. Shortly, geothermal energy is renewable energy generated from the high temperatures of the Earth. All this will make the KIO Valencia Data Center one of the most unique, efficient and environmentally friendly in the world!
"We are very excited to announce this project, undoubtedly this Data Center is a big step for KIO in Spain. It is a real solution to meet the needs of environmental respect, going several steps beyond the obligations and regulatory compliance and focusing decisively on technological innovation in this area," said Javier Jarilla, Director of KIO Spain.
This TIER-IV Data Center, which will be built on an area of more than 1,000m2 of IT rooms, has been designed to successfully meet the present and future challenges of high density of the most advanced and demanding hardware, for which both the electrical and mechanical design has been designed for high power. The construction of this Data Center will begin in February of this year.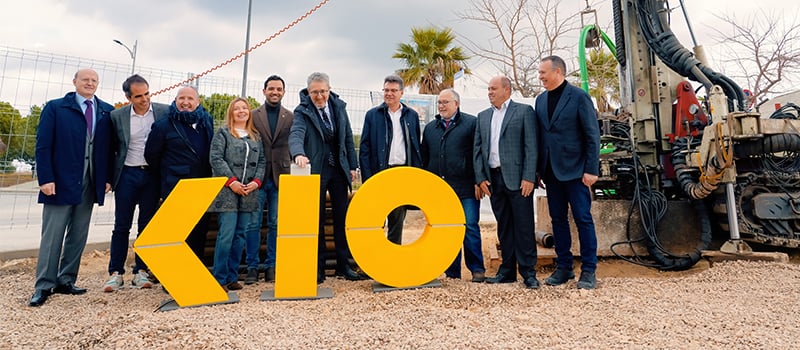 ---
About KIO
At KIO we live under one purpose: use technology to improve everyone's life. We provide Infrastructure services in Data Centers and Mission Critical Information Technologies that operate the largest network of data centers in the region, with the highest security, availability and density to manage and monitor services in the public, private and hybrid cloud, cybersecurity, business applications, automation and artificial intelligence, with a presence in Mexico, Panama, Guatemala, the Dominican Republic and Spain.
We are a portfolio company of I Squared Capital and we put Data Center Infrastructure and Information Technology solutions at the service of everyone and encourage our clients to reach their maximum potential, by implementing digital business models and improving or increasing their technological infrastructure to offer their users and society, services that improve their life quality.