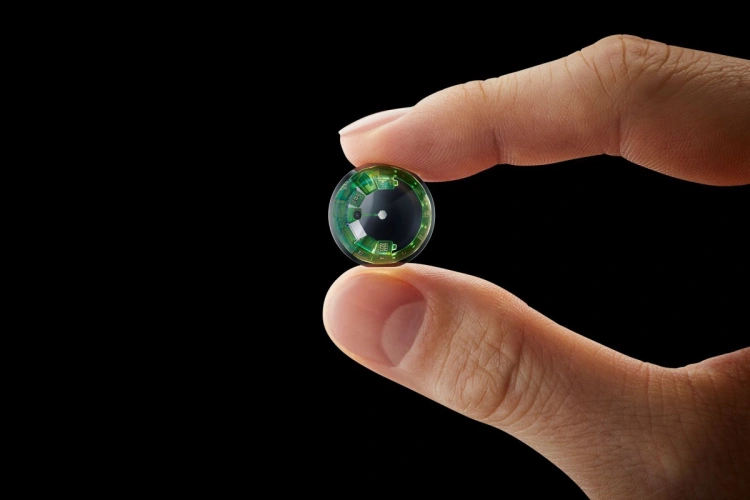 The year is 2022 and we are increasingly witnessing new technological advances, and what to say about augmented reality that now, through the use of lenses, information about objects or people can be shown to us in real time. Mojo Vision said it has created a new prototype of its augmented reality contact lenses with Mojo lenses. This smart contact lens will bring to life the so-called "invisible computing".


The Mojo lens prototype is a critical milestone for the company in its development, testing and validation process, and is an innovation positioned at the intersection of smartphones, augmented reality/virtual reality, smart wearables and health technology.


The prototype includes numerous new hardware features and technologies integrated directly into the lens, improving the display, communications, eye tracking and power system.


Over the past two years, California-based Mojo Vision has also been investing in various software experiences. In this new prototype, the company has built basic operating system and user experience (UX) code components for the first time. The new software will allow further development and testing of important use cases for consumers and partners.


The initial target market is for people with low vision, as it will be a medically approved device that can help partially blind people see things better, such as road signs. On the other hand, this new Mojo lens prototype will further accelerate the development of invisible computing, a next-generation computing experience where information is available and presented only when it is needed. This visual experience allows users to access timely information quickly and discreetly without forcing them to look down at a screen or lose focus on people and the world around them.


Mojo has identified the initial uses of invisible computing for performance athletes, and recently announced strategic partnerships with leading sports and fitness brands, such as Adidas Running, to collaborate on hands-free and open-eyed experiences.


Mojo has been working with its new partners to find unique ways to improve athletes' access to in-the-moment or during data. Mojo lenses can give athletes a competitive advantage, allowing them to stay focused on their training or workout and maximize their performance, without the distraction of traditional wearables.

The company has hired several people to build the software team. And that team has been building application prototypes.