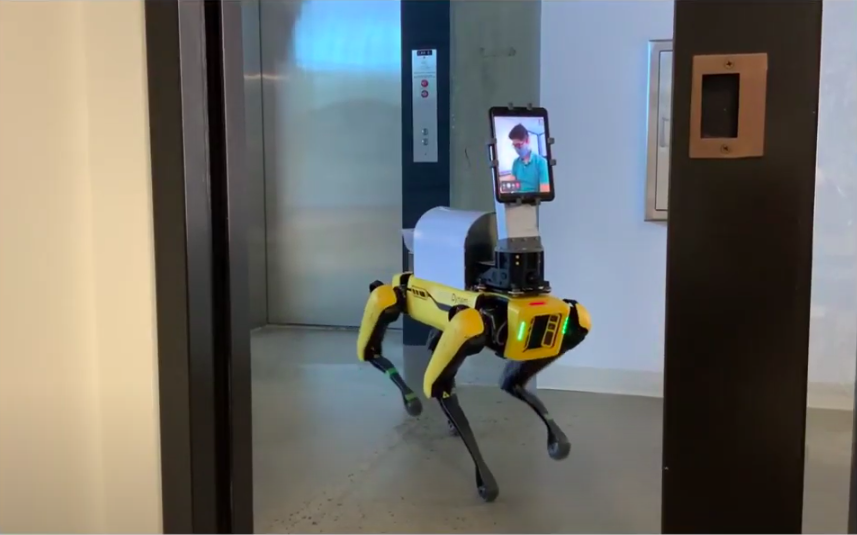 XXI century, an ongoing pandemic and a high medical demand, are the main elements for various areas not only of health, to venture into the inclusion of innovation, robotics and disruptive technologies. The use of robotic mechanisms for medical interactions is a very efficient and promising way to reduce contacts between health personnel and sick patients. However, a question arises, how will patients react to having a direct interaction with robots?
Recently, researchers from MIT and Brigham and Women's Hospital set out to answer that question. In a study conducted by emergency department, it was found that a large number of patients reported that interacting with a doctor remotely via a screen is similar to an in-person interaction.
"We are actively working on robots that can help provide care to maximize the safety of both the patient and the healthcare staff. The results of this study give us some confidence that people are ready and willing to collaborate with us on those fronts," says Giovanni Traverso, assistant professor of mechanical engineering at MIT, a gastroenterologist at Brigham and Women's Hospital.
On the other hand, a survey conducted by the researchers to the general public, shows that a large part of the respondents are open to receiving first-hand medical care using a robot, as well as performing minor procedures.
Here is how a Boston Dynamics robot helps in this type of medical activities. Surprising, isn't it?.
This type of robots undoubtedly helps reduce the risk of exposure of doctors, nurses and other health personnel to contracting COVID-19 and help preserve the personal protective equipment needed for each interaction. Finally, the results suggest that it might be worth trying to develop robots that can perform procedures that currently require a lot of human effort.